Traditional Technology Paired with Innovation: An Engineers View

Tom Jørgensen
My journey at Vipo started in 1997, back when it was under the brand "Trelleborg Viking". I was working with a new development project called Elastopipe and at the time, we did not have any physical solution or product, only vague sketches and ideas to put into play.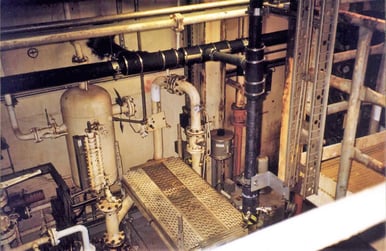 The offshore industry is no stranger to challenges. From the harsh conditions of the marine environment to the high stakes of safety concerns, operators are constantly seeking solutions to meet their increasing demands. 26 years ago, I began working on such a solution here at Vipo (previously Trelleborg Offshore) with the development of a totally new piping system.
The driving force behind this project was the need for a piping system that could withstand Jet Fire and be corrosion-free at a lower total cost than comparable piping systems. The industry was facing severe corrosion problems with existing piping systems and it became a worldwide safety concern. We had to find a solution that was not only effective but also commercially viable. To achieve this goal, we established a steering committee of professionals from our major clients and ourselves to create a new piping specification for this innovative product. The team was made up of experts with extensive experience in offshore operations, and we worked together to ensure that the new piping system would meet the industry's stringent requirements.
However, this success was not just about innovation and development. It was also about commercialization.
We understood that a new product could only succeed if it was commercially viable. To achieve this, we had to consider several factors, such as the type of material, design, and manufacturing process. We worked tirelessly to ensure that the new piping system was not only effective but also cost-efficient. We knew that our clients were looking for a solution that could improve their bottom line, and we were committed to delivering a product that could do just that.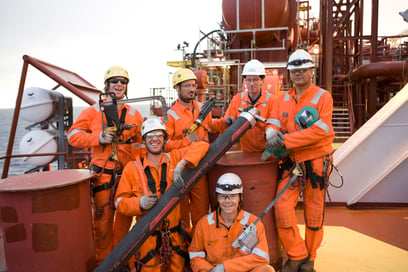 Months of research and development led to a breakthrough. The first pilot installation was performed in 1998, and the first full-scale installation on a deluge system offshore was in 1999. This marked a significant milestone for the industry, as we had developed a new piping system that could withstand the harsh marine environment and resist Jet Fire.
Today, 26 years later, the piping system that we developed is still in use and continues to be a reliable solution for the offshore industry. The system has been tested and proven to be durable and safe, which has made it a preferred choice for many operators. This triumph is a testament to the power of collaboration and innovation in driving commercial success. By bringing together a team of professionals with different areas of expertise, we were able to develop a product that was not only effective, but also commercially efficient. As professionals in the industry, we must continue to prioritize both innovation and commercialization to drive success. The offshore industry is constantly evolving, and we must be ready to adapt to new challenges and find innovative solutions that meet the needs of the industry while remaining cost-efficient.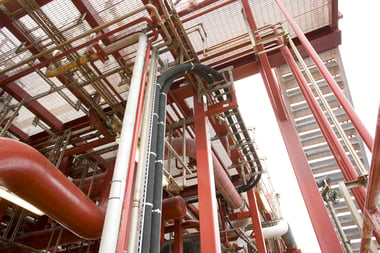 Looking back on this project, I feel a deep sense of pride and gratitude. Our success was not just about innovation and development, but also about collaboration, determination, and a shared vision. We showed that by working together and prioritizing both innovation and commercialization, we can create products that make a real difference.